We have finished our procedures, lab safety, and scientific method. Students took a test over it on Monday. All and all, they did really well. If they received less than an 80%, I am allowing them to do test corrections. They must write the correct answer and state why the answer is correct. I encourage them to use their notes as the test came directly from the notes.
This week we are starting astronomy and are beginning with the formation of the universe. We are discussing the Big Bang and String Theory. The kids are very fascinated with the Einsteins' E=MC2 and what it actually means. We may have some budding theoretical scientists among us. We are also discussing how discoveries are directly dependent on the the development of technology. This idea will also come into play later in the week as we study early models of the solar system.
Powered by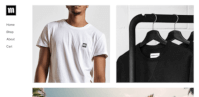 Create your own unique website with customizable templates.