We are beginning our next unit: Relative position of the Moon, Earth, and Sun. We will be learning about moon phases, eclipses, tides, and seasons. This is a fast unit so we will be moving quickly.
This week:
Today we did a class demonstration on moon phases. Students used a model to create moon phases and see how it changes. Tomorrow we will debrief.
We will be learning about moon phases for the rest of the week.
Donations needed:
Next week we will be conducting an activity using Oreo's. I would appreciate any supplies you would like to donate to the classroom. Students love edible labs...
Powered by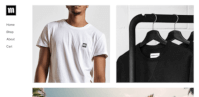 Create your own unique website with customizable templates.