As most of you know by now, we will not be having school Monday or Tuesday of this week. We will be experiencing weather that is very rare for Georgia. Most of you have not experienced this type of weather, especially in the metro Atlanta area. Please take note of what you see and experience. We will be discussing weather soon and the next few days are great examples of weather in action. As I have said in the past, Earth Science is not just learned in the classroom, it must be experienced!
Be safe, see you Wednesday.
Powered by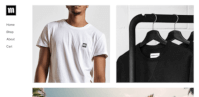 Create your own unique website with customizable templates.