First of all, a HUGE thank you to all of you AMAZING parents that donated Oreo's for our activity today. The kids are going to create the moon phases using the cookies. Yes, they will eat them when finished. (I apologize in advance for the sugar rush you will have to contend with this afternoon). Today will finish up moon phases. The kids are doing really well with it so I am speeding through. We will be starting eclipses tomorrow and I expect that to move quickly as well. However, seasons in a different story. We will begin seasons on Friday. I expect to take a good 3-4 days. They may surprise me, they often do, and we may finish faster.
As always, don't forget to check the Science Units tab for videos and resources.


Powered by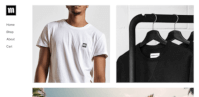 Create your own unique website with customizable templates.