On Friday we did a fun lab where students measured the affect of heat on sand and water. They collected data and drew conclusions based on that data. As scientists, we use CER (claim, evidence, and reasoning) to communicate our findings. Today students filled out a graphic organizer that will take them step by step in creating a CER. Most students did not complete their writing in class and will need to finish it as homework and turn in tomorrow. We will go over it in class. They will be keeping their work as a sample on how to create CER's in the future. They will revise the constructed response from their last test using the CER format on Friday. For more information on CER check out the Resources tab in Science Units.
Tuesday and Wednesday we will be learning about air movement and pressure. Don't forget to ask your students is wind 'sucks' or 'blows'. They should know the answer after tomorrow.
Powered by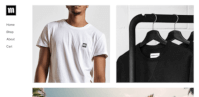 Create your own unique website with customizable templates.