Event date: February 24, 2018 @ GA State
This is coming up fast. If you are competing in a tested event please go to this site and practice
https://scioly.org/tests/
I will be printing out tests for you but this is a fantastic resource. Don't forget to make sure you are using the 3 ring binder. All research, tested or building event, can be used. Double check your rules to make sure you are complying.
Being at meeting is very important. Please make all efforts to be here Thursday mornings and afternoons. We will have 8th and 7th grade teachers here next week to assist you with life and physical science. Bring your questions......
Powered by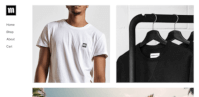 Create your own unique website with customizable templates.