This week we are continuing with sedimentary and metamorphic rocks. We will be identifying rocks and will then do a lab building sedimentary rocks (with FOOD)! On Thursday, we will be moving on to metamorphic rocks, tie in the rock cycle, and finish will another FOOD lab. (Nothing says rocks like food).
Upcoming: We will have a sedimentary, metamorphic, and rock cycle test on Monday. The end of the year exam will be on Thursday. Expect study materials to be coming home soon.


Powered by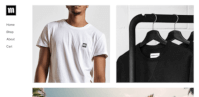 Create your own unique website with customizable templates.