We have started our new unit, Dynamic Earth. This is a huge piece of material. As with all Earth systems, it's all connected. We will be learning about how the Earth is shaped from the inside out. We are also looking at time sensitive events that shape the Earth and why they happen (CA mudslides). We are also comparing features in GA with features around the world. I will be asking the students WHY a lot and ask them to communicate their answer.
Extra Credit - Take a picture of weathering and / or erosion, bring it in and share with the class (emailing me is fine), and receive 5 points on next formative grade.

Powered by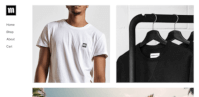 Create your own unique website with customizable templates.